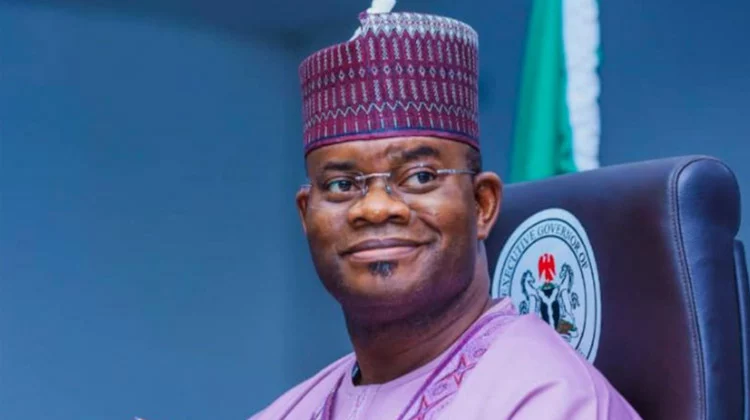 Kogi State Governor, Yahaya Bello, has felicitated with Christians in Kogi State and around the world on the occasion of the 2022 Christmas celebrations, noting that as the season signifies the coming of hope for mankind, citizens should remain positive and believe that the current distress which has persisted among the nations of the world and which is also being felt acutely in Nigeria would soon ease.
In a statement issued by his Chief Press Secretary, Onogwu Mohammed, the Governor urged citizens to emulate God's love for mankind by replicating the same to their neighbours during this season through acts of generosity towards the less-privileged citizens. Governor Bello also noted that the holiday was perfect for spending quality time with family, friends and loved ones. 
In addition to sharing happiness, the Governor also urged Nigerians to engage in spiritual reflections and prayers for the peace, unity and prosperity of our beloved country. Governor Yahaya Bello who used the opportunity to remind the country how crucial next year's General Elections are, urged every registered voter in Kogi State and across Nigeria to make sure they collect their PVCs and vote when the time comes. 
While insisting that the APC's presidential ticket of Asiwaju Bola Ahmed Tinubu and Senator Kashim Shettima represents the country's best chance for renewed hope and a nation that works for all, the Kogi State helmsman advised that voting for one's choice is a mandatory civic duty which must be taken seriously.
The Governor who said he would not conclude his message without expressing heartfelt gratitude to the Almighty God for His innumerable mercies to Kogi people, Government and himself, thereafter assured Kogites that just like in previous yuletides since the advent of his administration, they should enjoy the 2022 Christmas period without fear as topnotch security measures are in place across the State for their safety.